Go up to: home/photos/year/month/day
Photo and Video Index
Trike Tour de Outaouais Ski Hills map

We had been watching a hockey net on the ice in a bay in the Gatineau River since January wondering if someone would rescue it. It looks like it was too late: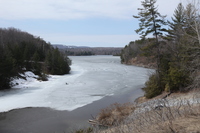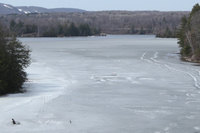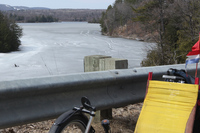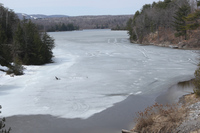 Mont Cascades World Cup lift: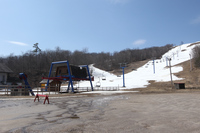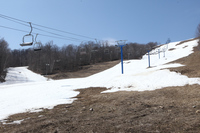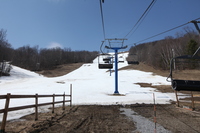 Mont Cascades main lodge: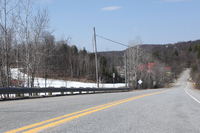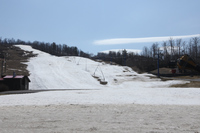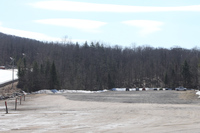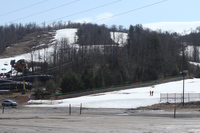 Edelweiss: I met two guys (one from NB and one from Adelaide) who had just climbed up and skied down. They live in walking distance.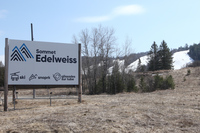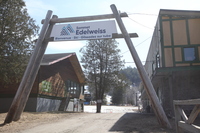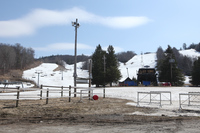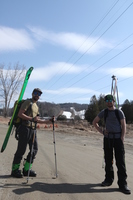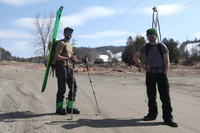 The Gatineau River at the Covered Bridge: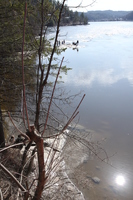 Vorlage: A woman was shutting down the chip stand.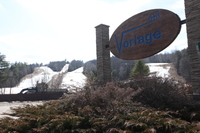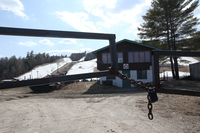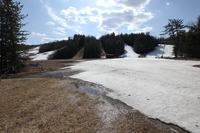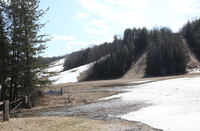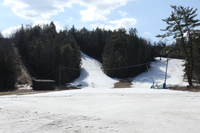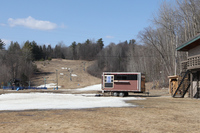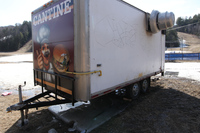 Wakefield: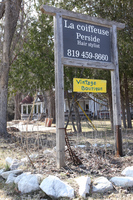 A covered bridge over the Meech Creek. Unfortunately I hit a washout and my pannier leapt off my rack trashing a fine Chambly (Fin du monde?).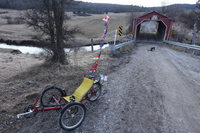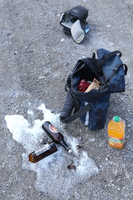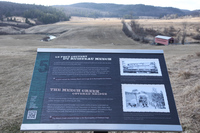 Meech Lake: this 12km was budgetted to take 35 minutes and took me 2h40 due to north facing trail 50 hills covered in snow/ice and a trail 36 not passable by three wheels at any time of year let alone with snow, ice, puddles, mud, roots and rocks.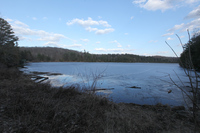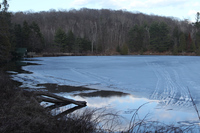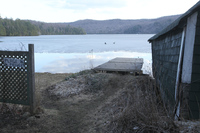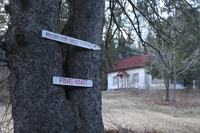 Camp Fortune Meech: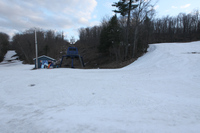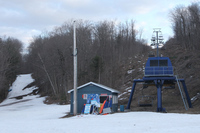 Camp Fortune Skyline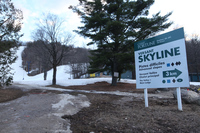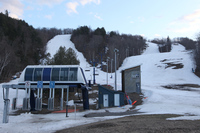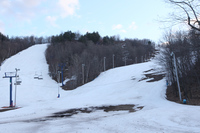 All photos and videos Copyright © 2021 Richard Guy Briggs Email Web
Go up to: home/photos/year/month/day
Last updated: Mon Apr 11 21:17:05 EDT 2022